Description
Buy Veteran Abrams Online
Buy
Veteran Abrams Online. The Veteran Abrams is LeaperKim's second wheel. The Abrams comes as a 116V wheel with a 22″ by 2.75″ tubeless tire. The battery is slightly smaller than Sherman's, sitting at 2700 Wh with 21700 Samsung 50E cells. The battery pack needs 33% fewer cells per Wh when using 21700 cells compared to a pack using 18650 cells. The switch to 21700 battery cells lowers the wheel's overall weight, currently being 44 kg. The advertised range is between 150 and 200km, and that, of course, depends on the riding style, rider's weight, the selected riding route and many other factors
.
We estimate the realistic range to be around 100km to 120 km
.
This wheel is one of the best EUC cruiser wheels. The tire, the wheel's tall body, and the extra-wide pedals make this model highly comfortable for seated rides. The higher rollbar at the front also benefits seated riding because the rider can hold on to it. The wheel feels specifically designed for riders who enjoy comfortable cruising and don't want to think about hitting a small pothole
.
The big tire enhances comfort, and potholes or road unevenness is not an issue for this wheel.
The motor is powerful 3500W, which explains the "Offroad" marking on the shells. But given the size and weight of the wheel, this model might not be the best choice for every offroader. However, the wheel is perfectly capable of long comfortable cruises, and we think that's great about it
.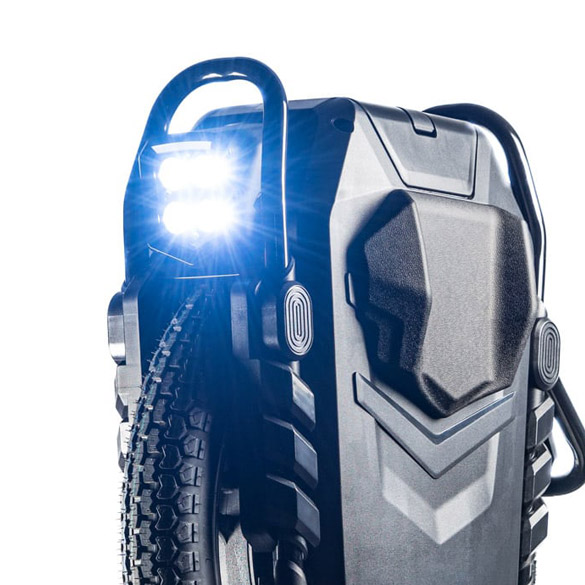 Buy Veteran Abrams Online
The Headlight
The four-eyed headlight is powerful and with adjustable angle, giving you the possibility to direct the beam up or down.
The Pedals
The Abrams comes with extra-large 26.4 cm pedals with studs directly from the factory. The closing mechanism is replaced with a magnet
.
The pedal clearance off the ground is 17.8 cm.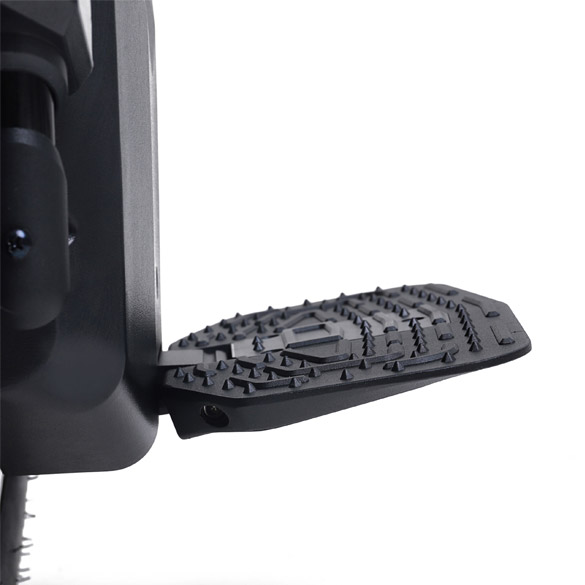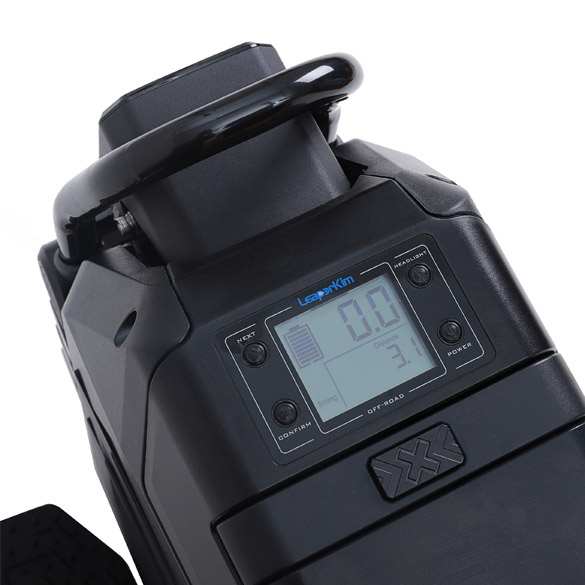 The LCD Display
You can track the main parameters and control the functions of the unicycle using the convenient LCD placed on the top shell. On the screen, you can check the speed, voltage, mileage, battery status, switch the riding mode, pedal dipping, etc.
The Tire
The tire size is 2.75 by 17″ (if we measure the rim) or 2.75 by 22.5 if we measure the outer diameter. You can find even more helpful information on the tire itself like weight, pressure, etc.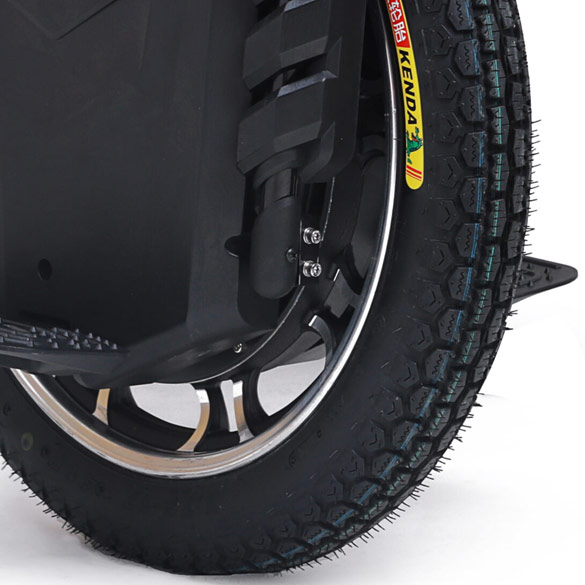 Specification
Tire size
22″
Battery capacity
2700 Wh
Rated power
3500W
Max speed
70 km/h
Max range
220 km
Max load
120 kg
Max gradeability
30°
Pedal height
178 mm
Charging time
11 hours with the standard charger, 3 hours with a 12A charger
Net weight
44 kg
Dimensions
620(H) x 660(L) x 215(W)
Bluetooth Music
No
LED Lights
No
Suspension
No