Description
Buy KingSong S22 Online
Buy KingSong S22 Online. An all-in-one unicycle. It has a big battery capacity, big at least for a KingSong wheel, a powerful motor and non-arguably the best suspension system in the market. The KingSong S22 comes with a 2200Wh battery capacity using LG50LT 21700 battery cells, and that's quite an update from their previous suspension model – the S18. According to KingSong's tests (a full charge, 60kg load, 20km/h constant speed on a flat road, with 25°C temperature), the wheel should offer a 200km autonomous ride. We all know that 20km/h is not the speed we ride with, even casually, but we'll accept it as a base for the range measurement. The advertised top speed is 70km/h. All that power comes from the 3300W hollow motor with a peak of 7500W and 160N.m of torque. Hill climbing with that wheel is going to be effortless with a maximum gradability of 40°.
Unlike the S18 with its air suspension system, the KingSong S22 comes with a spring suspension. However, the stock DNM Burner RCP-2S 240mm, with non-linear force distribution, comes with a different spring model – GR-27RC 750lb. The suspension travel we will get is 130mm, and we will be able to customize the dampening and the compression.
With the bigger battery, KingSong also thought about the charging time. The S22 can be 10A fast charged, while the stock charger will allow 6A charging for the surprising 4 hours from 0 to 100%.
The wheel comes with an in-house modular controller (4 layers) with 12 High-Voltage TO-247 MOSFETs and 16 heat sink columns to dissipate heat effectively. The controller is sealed and placed at the top of the body – just like on the S18.
There are plenty of quality of life features on the S22. We won't take them for granted. The wheel comes with eight 5W headlights with the option to adjust the angle with 15°. The brake and turn lights are combined on the back. KingSong worked hard to enhance the riding comfort and added customizable power pads and adjustable spiked honeycomb pedals. There's also a removable seat for all the long-range riders. We no longer have to think about where to place our wheel, how to place it so it doesn't fall, lookup DIY stands, or use flipped flower pots. No more! There's an integrated kickstand on the S22. Thank you, KingSong! The list of extra features includes a built-in display that shows power and speed and a 3.0 USB output.
As we said in the beginning, it looks like we are getting everything in the package, and we are desperately looking forward to our first rides with the S22.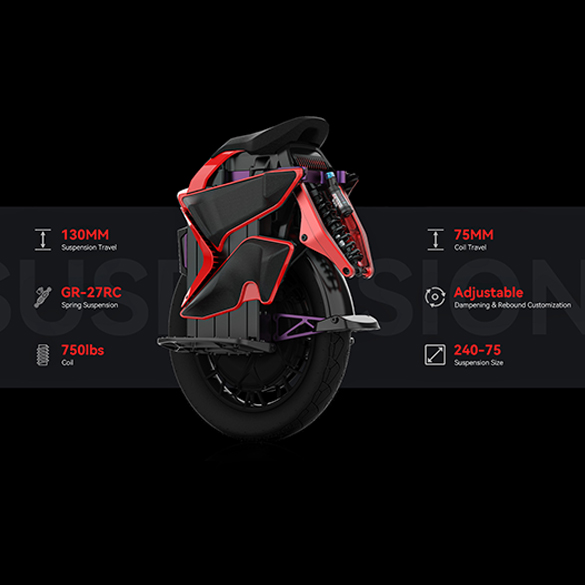 Innovative Suspension System
DNM Burner RCP-2S 240mm, with non-linear force distribution and GR-27RC 750lb spring. The suspension travel is 130mm – that's 30mm more than what we have on the S18. The system is excellent for different terrains because we can adjust the compression and damping according to our preference.
Hollow Bore Brushless Motor
Powerful 160N.m torque motor with custom bearings seal. Rated 3300W with a peak of 7500W.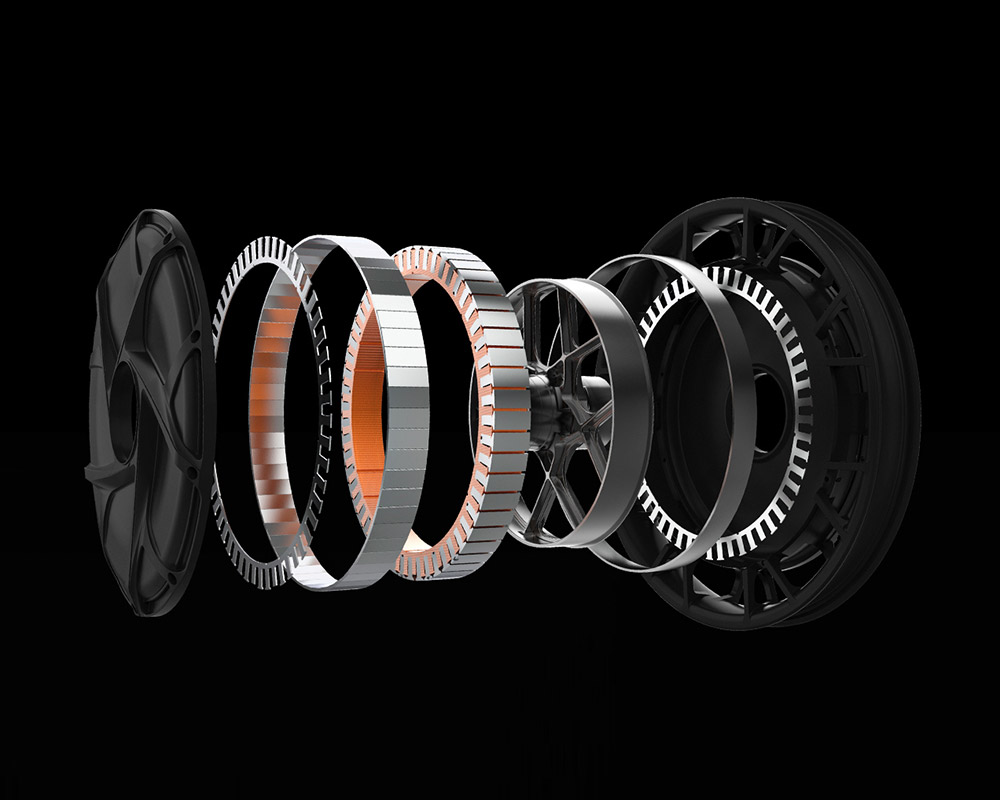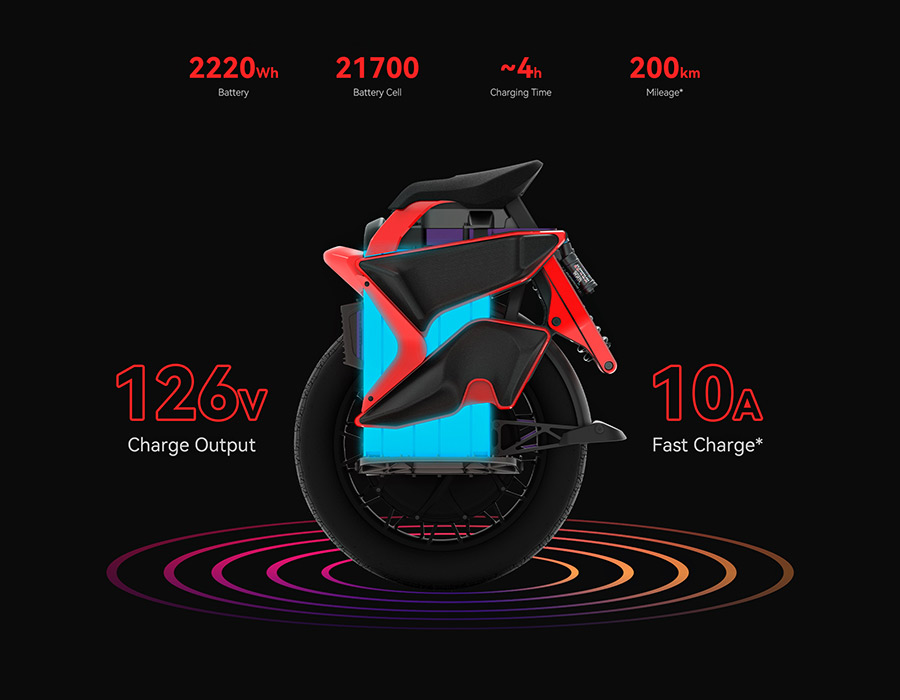 Bigger Battery
Two LG50LT, 21700 battery cell packs (30S4P) for a total of 2200Wh and an output of 126V.
Intelligent Lights
Eight 5W adjustable LED headlights, with a manually adjustable angle of up to 15° and combined brake and turn lights at the back.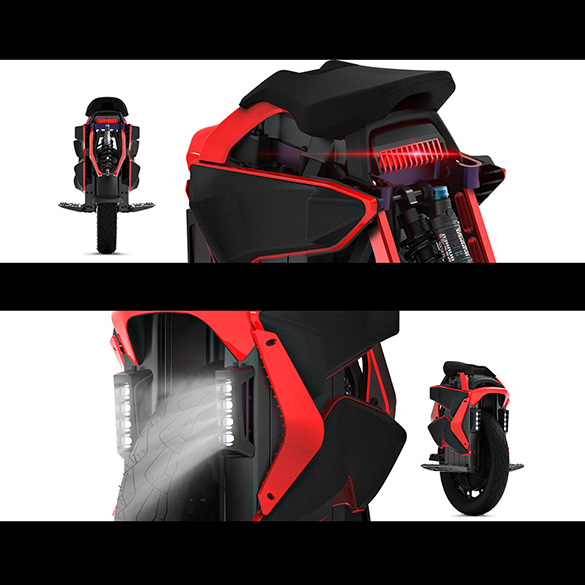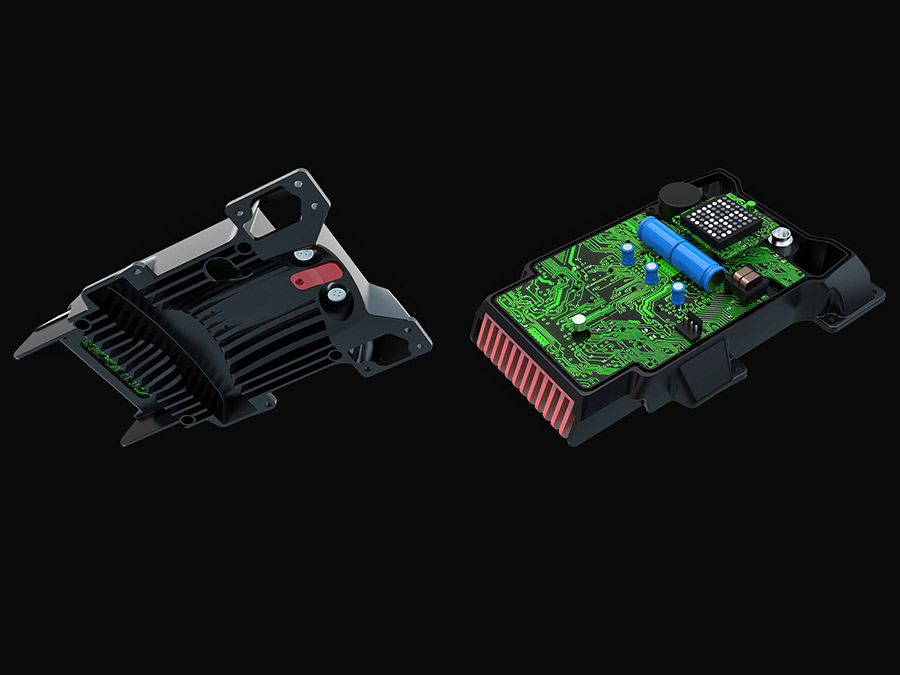 Modular Controller
In-house-made 4 layer controller with 12 high-voltage MOSFETs and 16 heat sink columns.
Extra Features
Integrated kickstand, removable seat, 277x130mm spiked pedals and adjustable power pads.
Specification
Color
Black
Tire size
20″
Battery capacity
2200 Wh
Rated power
3300W
Max speed
70 km/h
Max range
200 km
Max load
120 kg
Max gradeability
40°
Pedal height
231 – 257 mm
Charging time
4 hours
Net weight
28 kg
Dimensions
693/747(H) x 582(L) x 330/465(W)
Bluetooth Music
No
LED Lights
No
Suspension
Yes