Description
Buy KingSong S18 Online
Buy KingSong S18 Online. The S18 is the first suspension wheel that KingSong released. Long-anticipated, futuristic and honestly a beautiful unicycle. But don't be fooled by the "suspension" tag on this model – it is performing equally well in city riding. The S18 is comfortable like an 18″ wheel and nimble like the 16X. However, we wouldn't consider it a cruiser wheel like the KingSong 18XL because it has smaller battery packs. You can personalize the suspension system based on your riding style and preference. But suppose you don't want to use the suspension system. In that case, you can turn it off entirely and enjoy the simplicity of riding (yes, that's what we sometimes do, just sometimes).
What's impressive about the S18 is that you can replace the stock suspension shock – a small KingSong playground for people that want to explore different options. The wheel's handle is very comfortable, still taking space within the inner shell of the S18. But compared to other models in the market, we believe the trolley handle works wonders. The motor has 2200W power – as powerful as the one on the 18XL, slightly stronger than the InMotion V11's motor. The S18 accelerates extremely fast, just like the 16X, and has a top speed of 50 km/h (based on papers). There are no BT speakers on this model, but there's one advantage over all KingSong models – the lights.
The headlight is twice as bright as the one on the 16X. But that's not all – there's an automatic sensor that catches oncoming light and switches between low and high beams so you will not blind other riders. The rare light compliments the wheel's overall design. But also signalizes your riding decisions to riders/drivers (turning or stopping) and gives you essential information like the battery level. We can extend the list of features with the senor that disengages the motor, the dynamic but ergonomic design and let's not forget the wheel's weight – it's just 25kg.
Buy KingSong S18 Online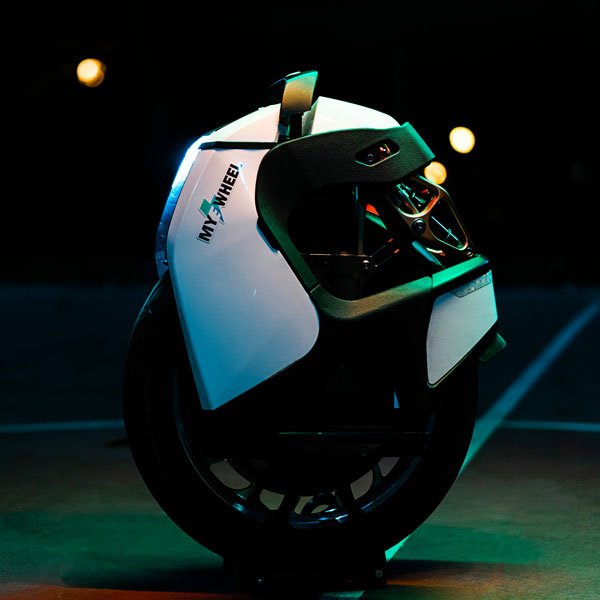 Futuristic Design
The S18 is unlike any other unicycle you've seen so far
.
But besides the looks, the design is packed with riding comfort improvements and enhanced ergonomics.
Suspension
The air suspension system comes in an x-shaped structure with 100mm suspension travel.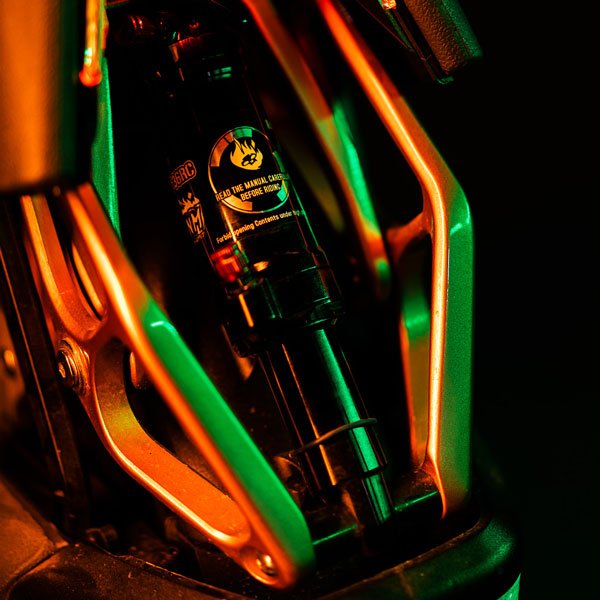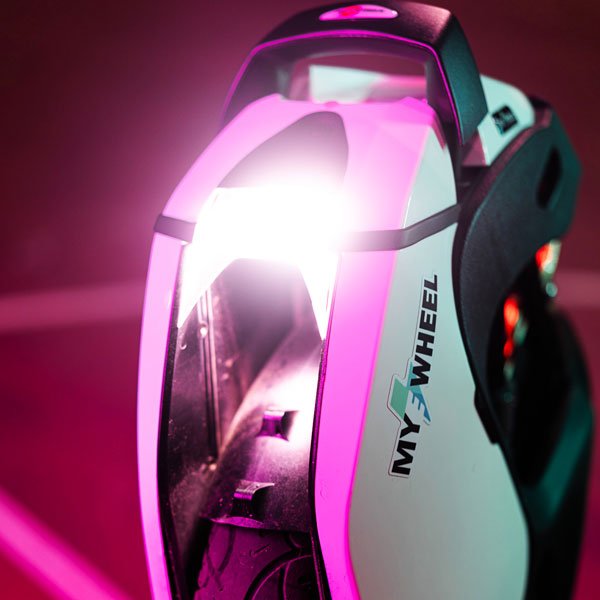 Intelligent Headlight
The headlight is 1600lm with 2 beam modes (high 2*5W and short 2*4W) and an intelligent sensor switch between them.
Specification
Color
White | Black
Tire size
18″
Battery capacity
1100 Wh
Rated power
2200W
Max speed
50 km/h
Max range
100 km
Max load
120 kg
Max gradeability
40°
Pedal height
110 – 210 mm
Charging time
6 hours
Net weight
22 kg
Dimensions
557(H) x 530(L) x 200(W)
Bluetooth Music
No
LED Lights
No
Suspension
Yes