Description
Buy KingSong 16S Online
Buy KingSong 16S Online. The KS16S offers a great mixture of agility, stability and low weight. It has enough range to get you around the city. It is light enough to carry up some stairs if needed and small enough to stash under the table in a restaurant or under your desk at the office. The 16S promises excellent comfort among other wheels in the small-battery category. The motor is 1200W (up to 3000W peak), while the battery has a 420 Wh capacity. The model is suitable for casual riders looking for a wheel with up to 30km/h top speed. 
The KingSong 16S is the latest revision of King Song's popular 16″ x 2.125″ KS-16 platform, which began with the KS-16A, released over five years ago! The 16S' balanced spec sheet and history of reliability make it a popular choice for both beginners and experienced riders alike.
The 1200w motor is powerful enough to take you places some smaller wheels will struggle to go, and its 840Wh battery back will keep you going for upwards of 70 – 80km at a top speed of nearly 35km/h. All of this is housed in an extremely compact body which can be safely lifted over obstacles thanks to the 16S' built-in lift sensor, and trolleyed right alongside you should you encounter difficult terrain or arrive at your destination.
SPECIFICATIONS
Top Speed 35km/h
70-80km Max Potential Range
Great 1200W Motor, 3000W Peak
Bluetooth Stereo Speakers
Comfortable Pedals With Grip Tape
Extra Versatile 16″ Diameter Tyre
Automatic Dusk Sensing Lights
Customisable LED Ambient Lights
840Wh Battery, 67V with Smart BMS
Built-in Retractable Push Handle With Anti-spin Lift Sensor
In App Configurable Safety Warning System
KingSong App Connectivity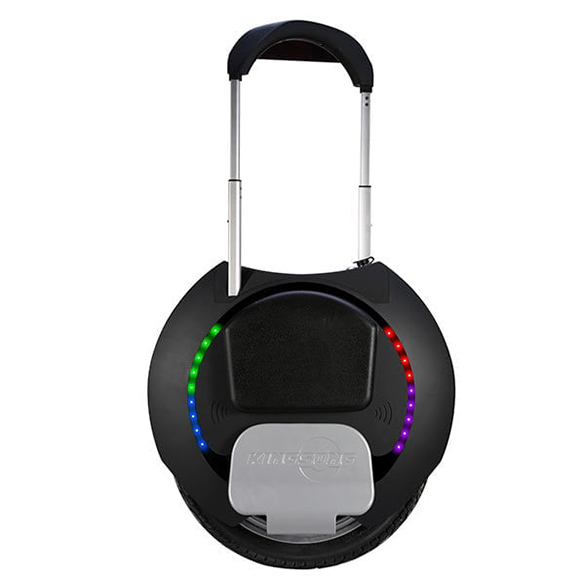 Make it Personal
Four colour circles and you can choose any colour you like. Make your unicycle unique like you.
Adapted to your life
Put it under your desk
,
take it with you on the train or leave it next to you at the coffee place. Buy KingSong 16S Online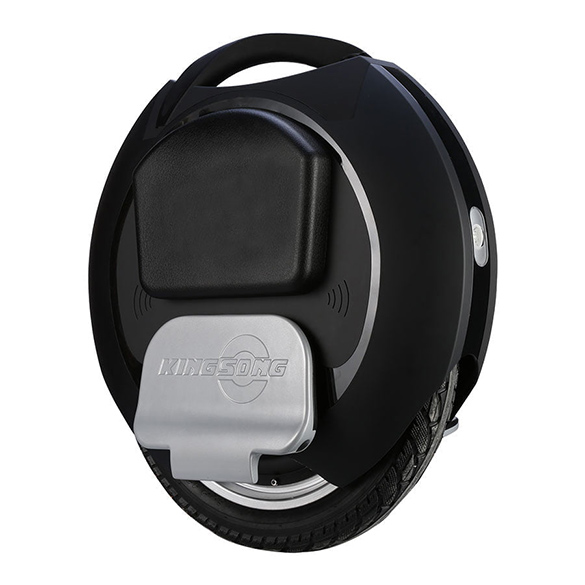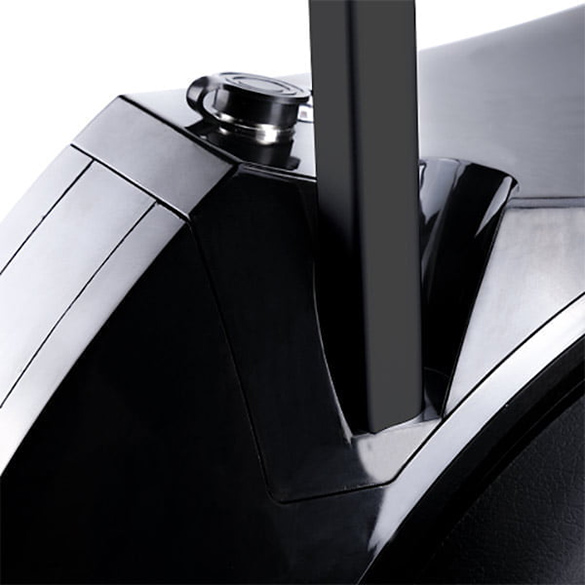 Latest Version
Two lift sensors that stop the motor from rolling and an upgraded trolley handle.
Specification
Color
White
Tire size
16″
Battery capacity
420 Wh
Rated power
1200W
Max speed
30 km/h
Max range
40 km
Max load
120 kg
Max gradeability
30°
Pedal height
125 mm
Charging time
3.5 hours
Net weight
13.6 kg
Dimensions
506(H) x 463(L) x 196(W)
Bluetooth Music
Yes
LED Lights
Yes
Suspension
No