Description
Buy InMotion V5F Online
Buy InMotion V5F Online. Inmotion V5F comes as an attractive solution to our urban commuting struggles. It's light and powerful enough to serve both as a last-kilometre and as a primary PEV. This model can reach up to 25km/h and carry you for 35km with its motor power of 550W. Perfect fit for the environment-friendly lifestyle. Due to its small size and easy manoeuvrability, you can learn to ride fast and even perform tricks if you're into practising acrobatics.
There's a switch fitted on the handle, which stops the engine when you lift the unicycle. Once the button is released, the motor turns on again. No more unnecessary spinning when you carry it around, Convenient, right? Buy InMotion V5F Online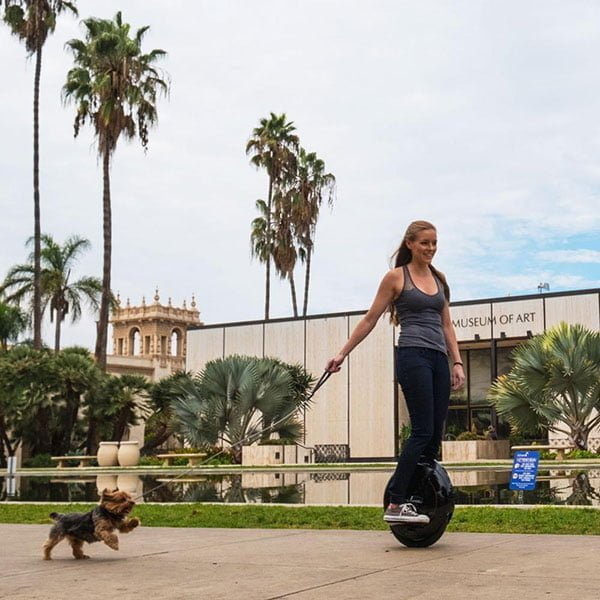 Light and agile
The weight of the Inmotion V5F is only 11.9kg which makes it ideal for freestyle. Lifting it when needed will not make you feel like you are getting ready for a weight-lifting competition. Also, taking the dog out is getting on a new level of fun.
Itergrated display
Inmotion brought a new level of convenience and safety by adding an integrated display that shows the battery level.
Buy InMotion V5F Online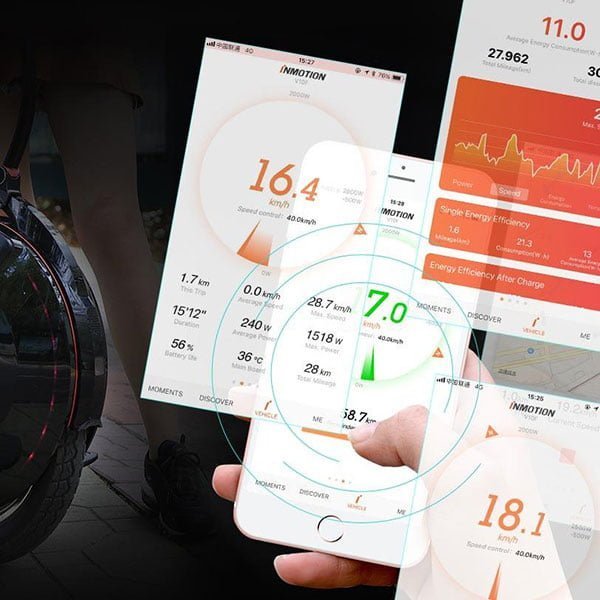 Beautiful mobile app
The App is a gem. It's one of the best mobile applications, giving you full control over your unicycle. You can check statistical data, your ride history and details about the condition of your unicycle.
Specification
Color
Black
Tire size
14″
Battery capacity
320 Wh
Rated power
550W
Max speed
25 km/h
Max range
35 km
Max load
120 kg
Max gradeability
18°
Pedal height
115 mm
Charging time
3.5 hours
Net weight
11.9 kg
Dimensions
476(H) x 401(L) x 165(W)
Bluetooth Music
No
LED Lights
No
Suspension
No