Description
Ultimate 16" Torque
The community has asked, and InMotion has listened! The V12 was a big hit among riders, but not everyone wants to go super fast. Many people prefer a wheel which sacrifices some top speed in exchange for more torque and power, and this is exactly what the V12 HT provides. Built on the V12 platform and thus sharing many of its features, the V12 HT adds a more powerful and torque-oriented 2800W motor made with a new reinforced rim for more durability off-road, an all-terrain tire, and an improved control board design for better resilience. If you like the V12 but prefer more power over more speed, then this is the wheel for you!
CUSTOM HANDLE ENGRAVING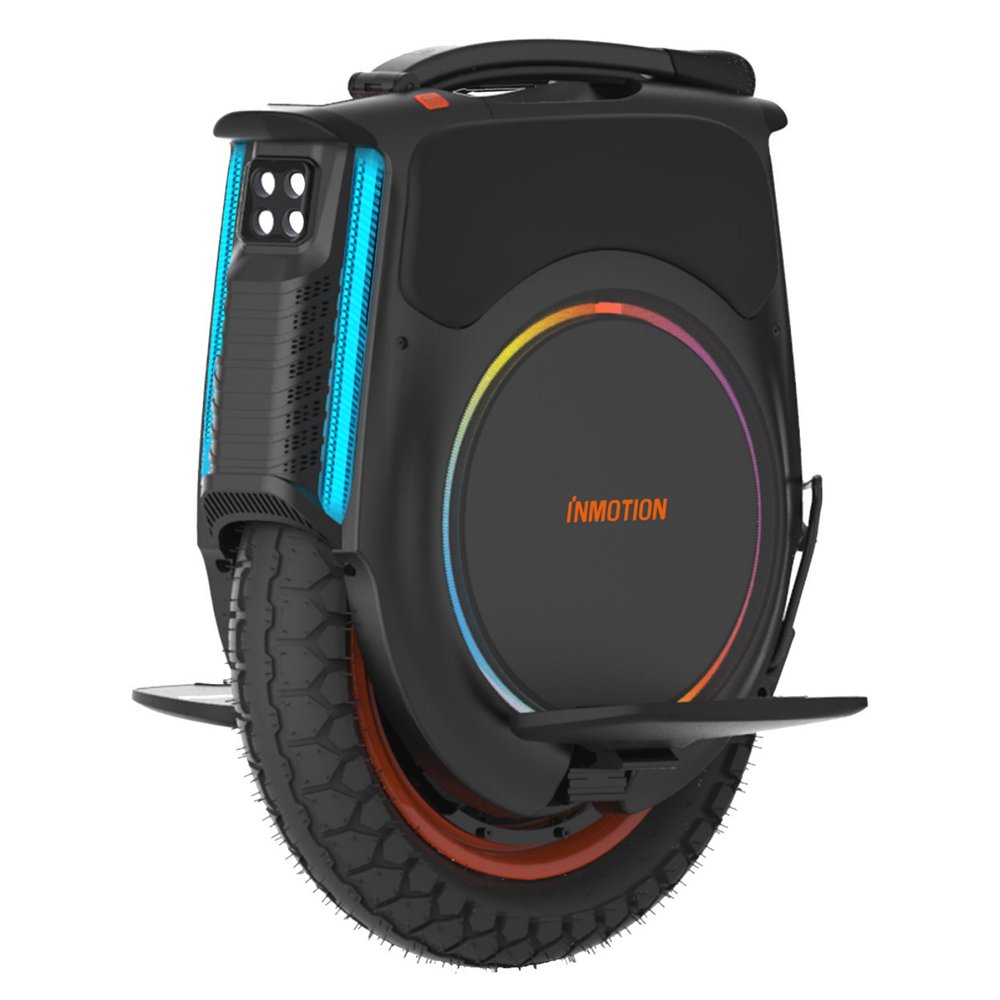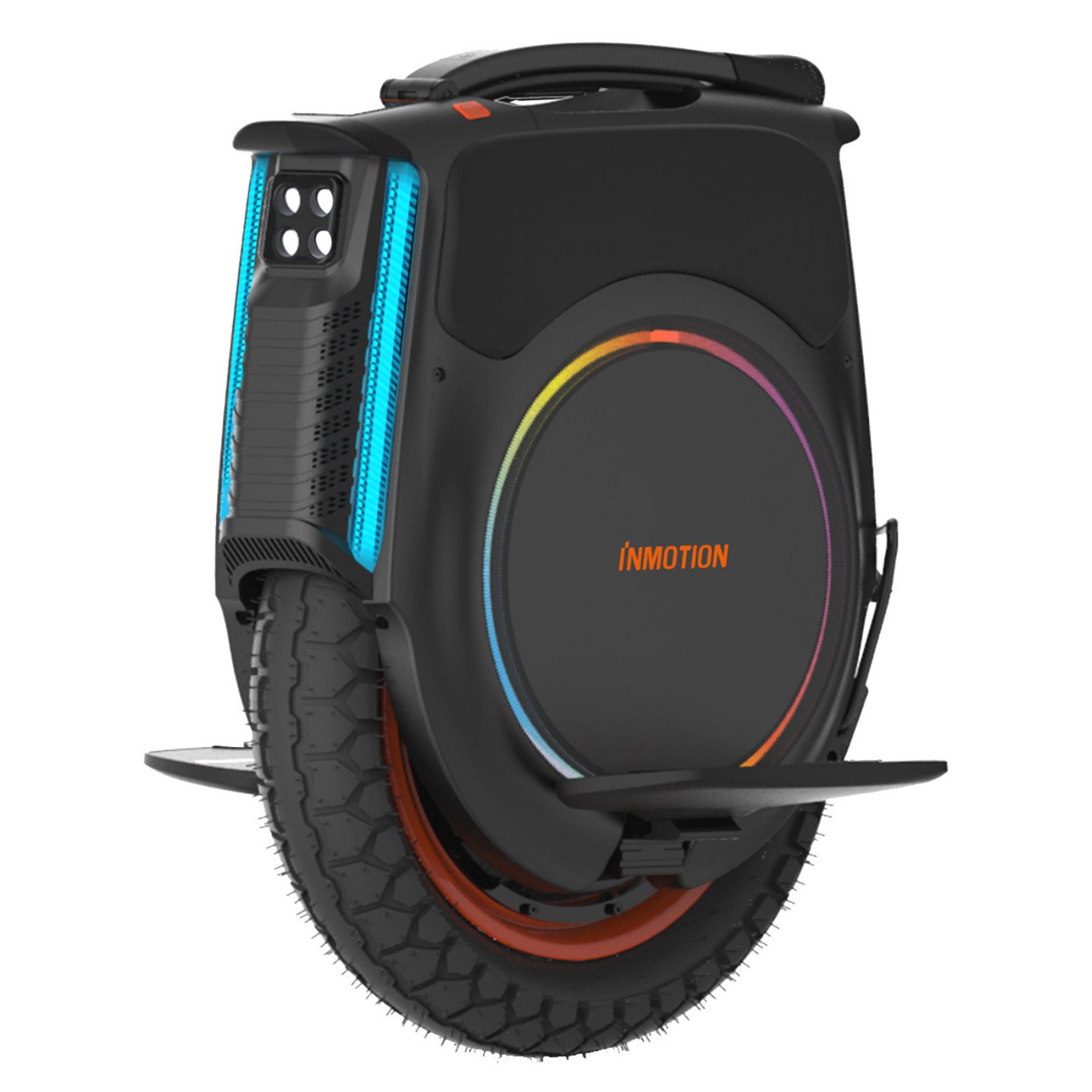 Range: ~70 miles max
Motor Power: 2800W (sustained for long periods, can peak
much higher)
Battery: 1750Wh 100V
Charging Time: 9 hours with stock charger
Max Speed: 37 mph
Climbing Angle: 45 degrees
Tire: 18 x 3 in
Weight: 65.5 lbs
Payload: 308 lbs
IP Rating: IPX5
Leading Power Delivery System for high-performance heat dissipation (high-power MOS, larger heat sink)
Lights: Auto/manual quad front (two lo-beam, two hi-beam, all four can be on at once, 12W total). Front/rear/side customizable RGB lighting with brake light functionality in rear
Charger Output: DC 100V* 2.3A
Advanced in-app statistics give you access to data to track your performance and usage habits Engineered from the ground up for
optimal weight distribution and uncompromising form factor
---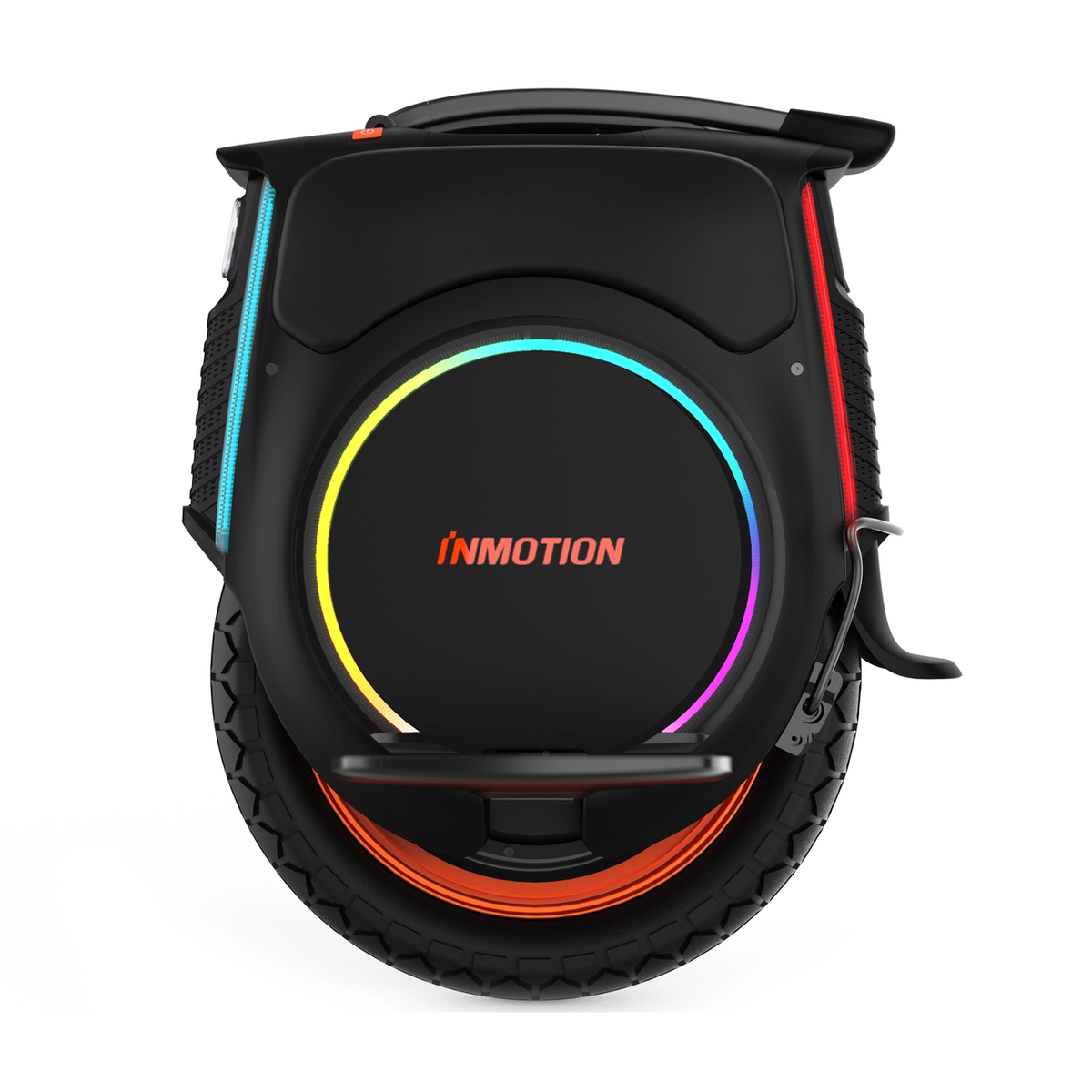 YOU ASKED, THEY LISTENED
InMotion made waves with its V12 EUC, the fastest 16 inch wheel available and InMotion's first 100V wheel. By popular demand, InMotion is releasing a high torque (HT) version of this popular wheel! In addition to all the features packed into the original V12, including Bluetooth speakers, a touch screen display, adjustable pedal height, and more, the HT version sports a more powerful 2800W motor featuring a new reinforced rim. Riders who like the V12 but don't see themselves regularly sustaining speeds near 37mph will love the HT version, as torque wheels generally boost ride quality and safety at the expense of some top speed.