Description
Buy Begode RS HT Online
Buy Begode RS HT Online. We are offering the latest possible model modification with the smaller bearings and the display on the side.
This model came out as a modification of the most popular model of the GotWay brand, namely МSuper Pro (MSP). One of the most significant improvements is in the internal structure of the shell. Before, there was not enough space for the tire, and it was scratching on the inner body. The RS comes with new, bigger pedals, the same as the ones on the Begode Monster. Begode added new LED lights to the front and the back, contributing to the wheel's visibility on the road and complimenting the design. Another quality of life update is the motor cut-off button and the two added USB ports. The designers finally moved the button under the handle. It no longer matters with which hand you lift the wheel. The begode RS comes in two different motor versions: where to Buy Begode RS HT Online
Buy Begode RS HT Online
The High Torque motor offers more torque but less top speed. This version runs better with heavier riders and is perfect for offroading and uphill riding. With the HT version, you will find that you can cut the braking distance on it without worries of overpowering the unicycle. the top speed is around 60km/h.
Please note that the difference between the two versions for a casual/new rider will not be as prominent as it will be for experienced riders. If you are a skilled rider, you will know how to use both motors to your advantage on any occasion. Both wheels offer a dangerous top speed and enough torque that can please your everyday needs if you don't intend to try hard on offroad paths or drag races with other riders. Always wear protective gear and wisely ride at a speed that's not close to the top limit to prevent cut-offs. Buy Begode RS HT Online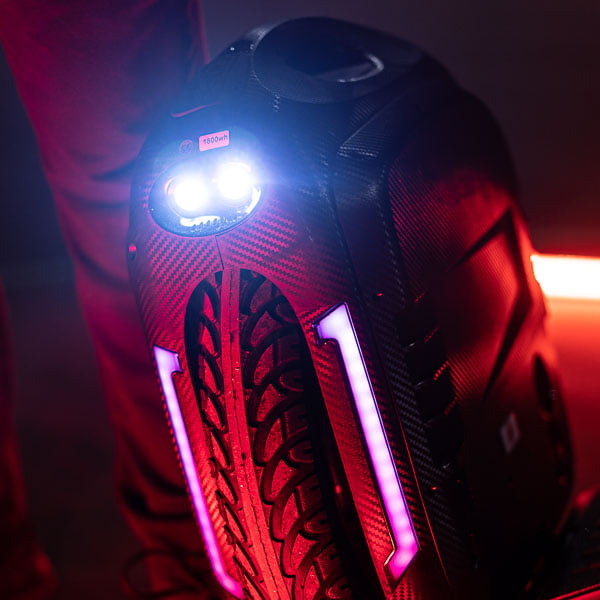 New Double T6 Headlight
Unlike before, the position of the headlights has been improved so as not to blind pedestrians and other road users. Another improvement over the old version is in the LED lights.
New 35W Bluetooth Speakers
Compared to the first generation used in Nikola Plus, these new speakers are louder and offer better sound quality.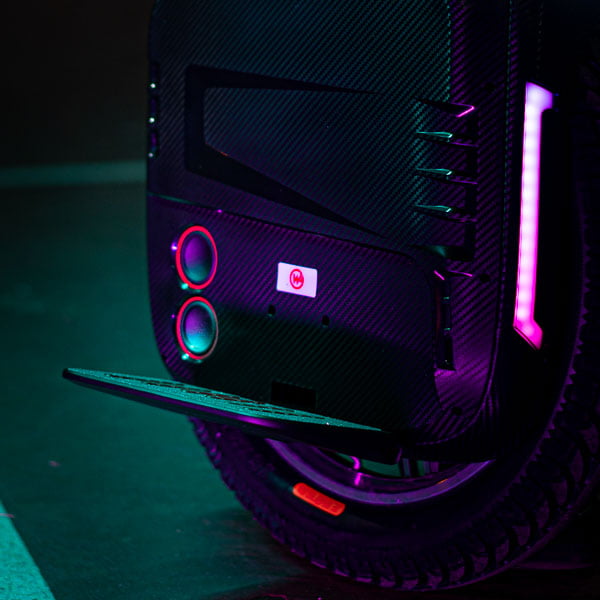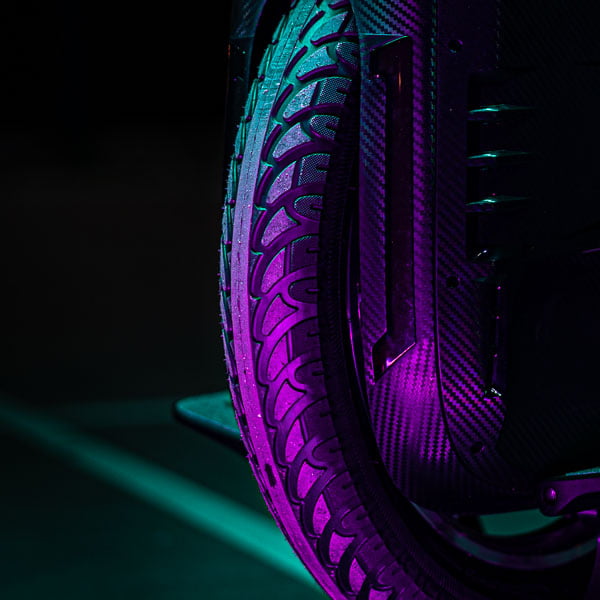 The New Tire Pattern
This pattern is suitable for offroad, and compared to the MSX tire, we think it's better for wet surfaces too.
Specification
Color
Black
Tire size
18″
Battery capacity
1800 Wh
Rated power
2600W
Max speed
60 km/h
Max range
160 km
Max load
120 kg
Max gradeability
25°
Pedal height
165 mm
Charging time
6 hours
Net weight
27 kg
Dimensions
560(H) x 490(L) x 440(W)
Bluetooth Music
Yes
LED Lights
Yes
Suspension
No